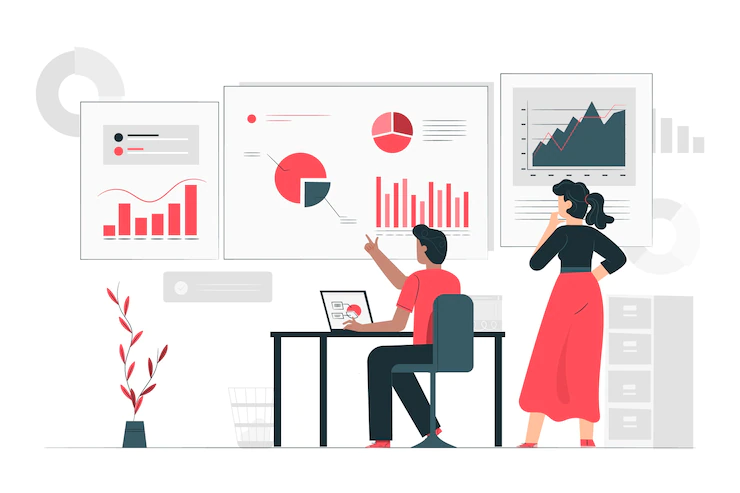 Leading big data companies—those that distinguish, excel, and react to evolving demands faster than competitors—rely on robust broad data systems in today's fast-paced business climate. They can understand how using big data in a planned, systematic way, along with analytics, may lead to greater business outcomes. Companies need a simple approach to change the way they gather, interpret, and use data. To turn issues into feasible opportunities, this necessitates a flexible modern data and analytics platform. Designing a flexible data architecture that scales with business is critical in the era of Big Data. Saven assists companies in the development of new, cloud-based data solutions.
Big data analytics is the often difficult process of analyzing large amounts of data in order to reveal information such as hidden patterns, correlations, market trends, and customer preferences that can help businesses make better decisions.
Data analytics tools and approaches provide organizations with a way to evaluate data sets and obtain new information on a large scale. 
Big data analytics is a type of advanced analytics that entails complicated applications powered by analytics systems that include predictive models, statistical algorithms, and what-if analysis.
Migrate to a Cloud-based data ecosystem to enable the seamless flow, management, and consumption of fast-growing structured and unstructured data volumes.
Create road maps to upgrade the technological platform that powers data and build robust, calculable big data architectures in the Cloud.
Utilize Machine Learning and Artificial Intelligence technology to analyze data at a high rate and scale, validate its authenticity and reliability, and ensure that everyone in the organization makes data-driven business choices.
What is the significance of big data analytics?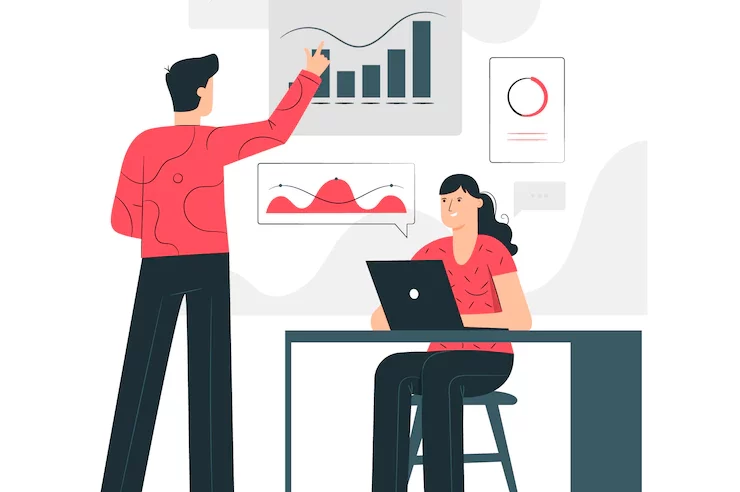 Organizations can make data-driven decisions to improve business outcomes by utilizing extensive data analytics tools and technologies. More effective marketing, additional revenue opportunities, customer personification, and increased operational efficiency are all possible benefits.
What exactly is big data analytics, and how does it function?
Data analysts, data scientists, predictive modelers, statisticians, and other analytics experts collect, process, clean, and analyze increasing volumes of structured transaction data, as well as other types of data not traditional BI and analytics tools are known to use this method.
The four steps of the extensive data analytics process are summarized below:
1.Data professionals collect data from a variety of sources. While each company will use different data streams, the following are some well-known sources:
Click stream data from the internet.

logs from the web server

Applications on the cloud;

Applications for mobile phones;

Material for social media;

Consumer emails and survey responses as text;

Records from mobile phones; and

Machine data is collected via internet-connected sensors.
2.The information is prepared and processed. Data professionals must organize, configure, and segment data effectively for analytical queries after it has been acquired and stored in a data warehouse or data lake. Analytical queries perform better when data is prepared and processed thoroughly.
3.To increase the quality of the data, it is   cleansed. Data quality software or scripting tools are used by data professionals to scrub the data. They check for faults or inconsistencies in the  data, such as duplication or formatting errors, and then arrange and tidy it up.
4.Analytics software is used to analyze the data that has been collected processed, and cleaned. This contains items such as:
Data mining is the process of sifting through large amounts of data in search of patterns and relationships.

Predictive analytics is a type of data science that creates models to predict customer behavior and other future events, situations, and trends.

Machine learning is a technique for analyzing huge data sets that use a variety of algorithms.

Artificial intelligence software for text mining and statistical analysis (AI)

Business intelligence software that is widely used

Tools for data visualization
Benefits of big data analytics
Big data analytics has a number of advantages, including the ability to swiftly evaluate massive amounts of data from a variety of sources in a variety of forms and types.
We are fast making better-informed strategic judgments, which can benefit and improve the supply chain, operations, and other aspects of strategic decision-making.
New business process efficiencies and optimizations can result in cost reductions.
Greater marketing insights and information for product creation can come from a better understanding of client demands, behavior, and sentiment.
Risk management tactics that are improved and more informed as a result of big data sample sizes.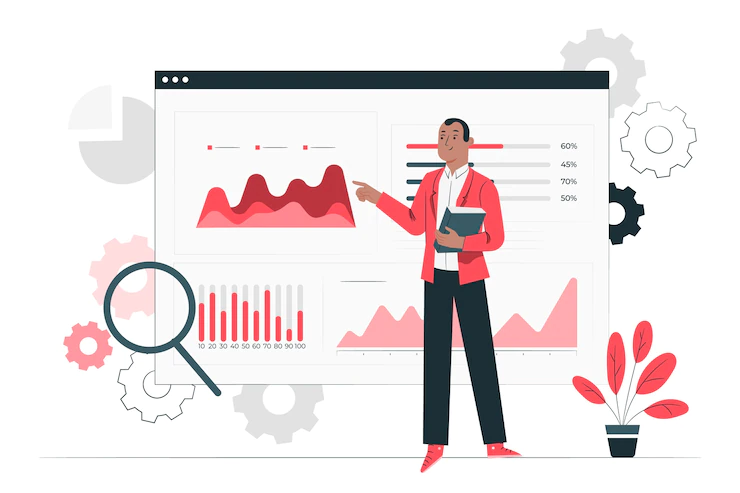 A large hedge fund's big data pipelines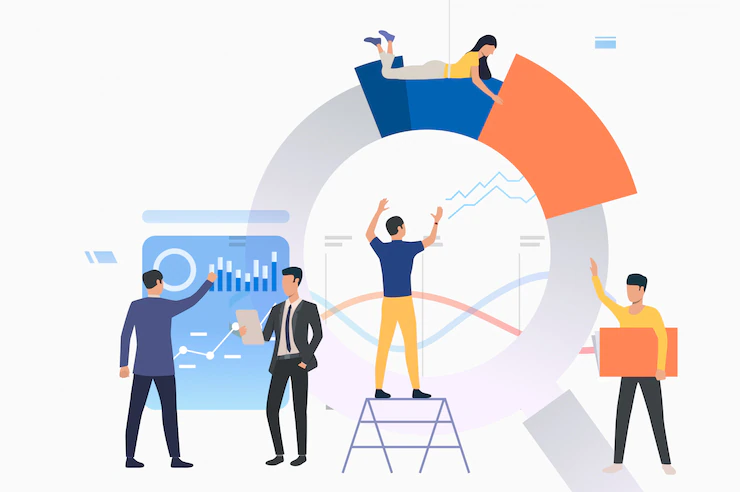 Files provided by SFTP, Amazon S3, emails, and REST API are among the data sources. 20+ petabyte datasets from a variety of vendors
Delimited, compressed, Parquet, and JSON files are examples of data formats.
Hadoop/Map Reduce programs running on Amazon EMR clusters for ETL processing (500 node cluster). Data bricks Spark platform is being ported. Apache Airflow is used to monitor pipelines on a regular basis.
Amazon RedShift, Snowflake, and SQL Server are examples of data warehouses. D Beaver management studio is what we're using.
Create production workflows for Facebook's Prophet Time Series Forecasting Algorithm using Ml-flow on a Data bricks Spark cluster.
Data Analytics: Using Google Data Studio and the BigQuery back end, create analytics dashboards.
Looking for a business to outsource your project?